New LEDS GP Finance Co-Chair: Marlon Apanada
We are very proud to announce the nomination of Marlon Apanada (WRI) as LEDS GP Finance Working Group Co-Chair, who joins our current Co-Chair Joanne Manda (UNDP).
Marlon Apanada
Marlon Apanada is the South-East Asia Engagement Lead for Energy & Climate at WRI.
Before joining WRI, he spent 6 years as Managing Director for Philippines of Allotrope Partners, a US-based clean energy investment and advisory services firm. He holds a certificate course on Sustainable Finance at the University of Oxford's Smith School of Enterprise and Environment in the UK, and received his Bachelor's degree in Environmental Science from the Ateneo de Manila University, Philippines.
20+ years of experience in climate finance
Marlon has more than 20 years of experience in financing clean energy, including leading business development of 22 MW of successfully commissioned renewable energy projects along with securing 50 MW of project development contracts in the Philippines, advising Global Fortune 500 companies in their renewables procurement roadmaps, and successfully developing the first bank-financed solar projects in the Philippines. He also initiated the Greening the Banks initiative, an ASEAN-wide program aiming to mobilize private green finance.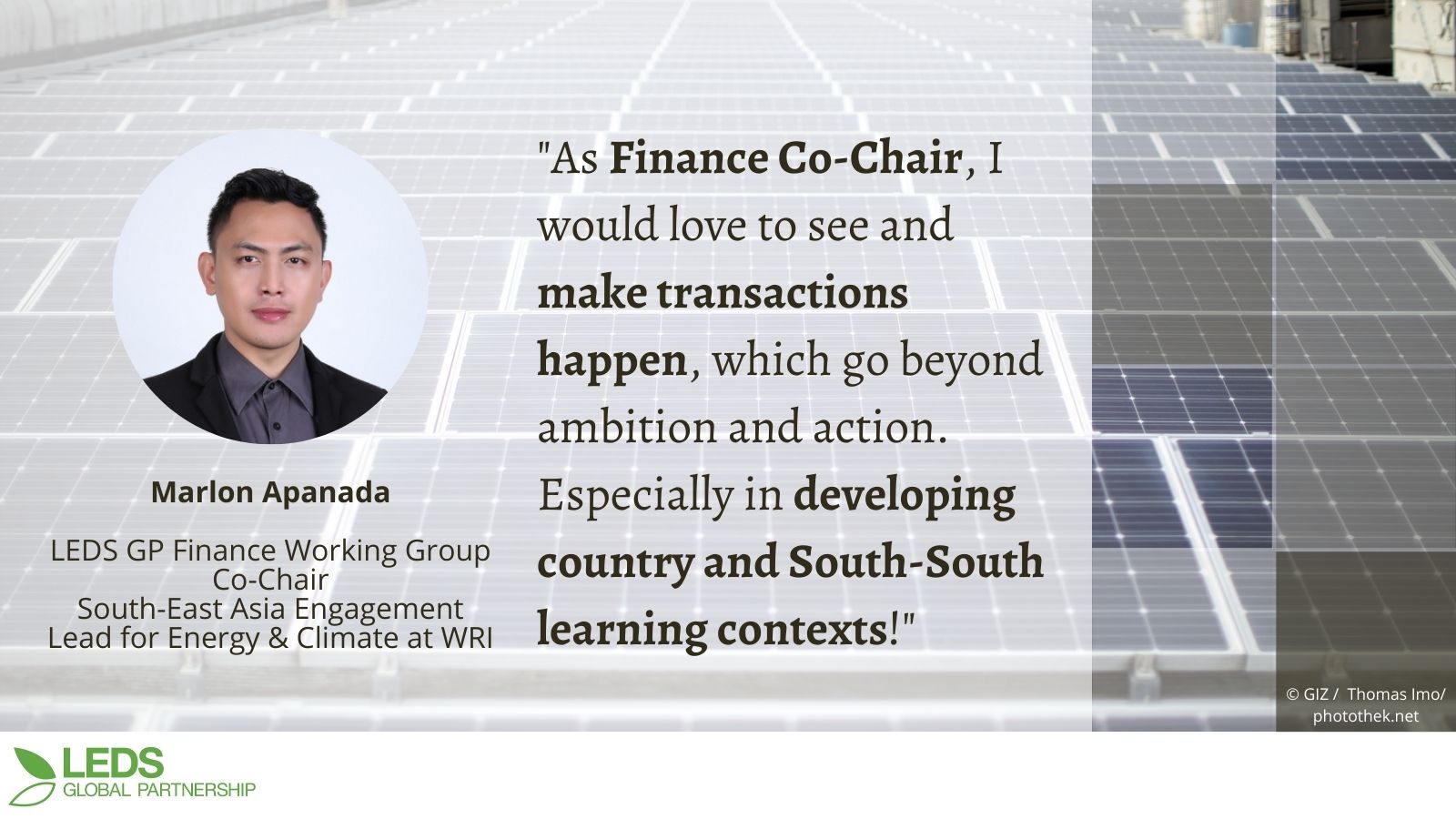 We are very pleased to have Marlon join the LEDS GP family as a Finance Working Group Co-Chair, alongside Co-Chair Joanne Manda! We look forward to Marlon's engagement and contribution to the success of the LEDS GP Finance Working Group.