Project Highlight: The Clean Energy Investment Accelerator (CEIA) Project
The Clean Energy Investment Accelerator (CEIA) is an innovative public-private partnership initiative of the LEDS Global Partnership that addresses barriers to scale the deployment of clean energy solutions for C&I consumers in emerging markets.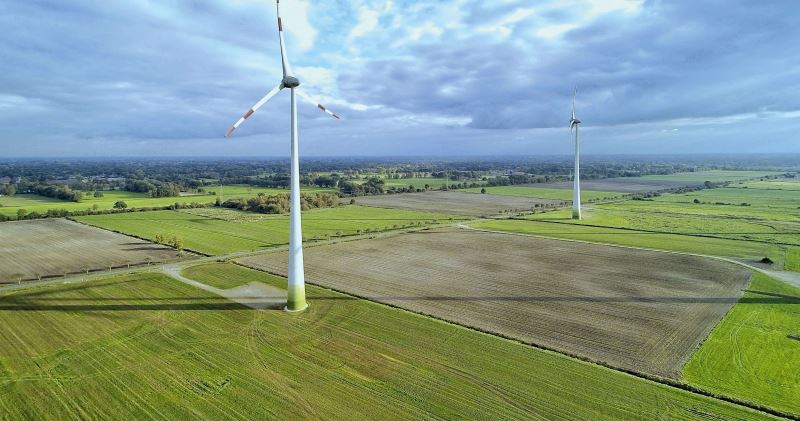 CEIA is jointly led by Allotrope Partners, the National Renewable Energy Laboratory (NREL), and World Resources Institute (WRI), with support from the German International Climate Initiative (IKI), United States Government, Partnering for Global Green Growth Goals, and other sources.  
The CEIA's model focuses on three pillars to advance sustainable growth and mobilize clean energy finance at scale: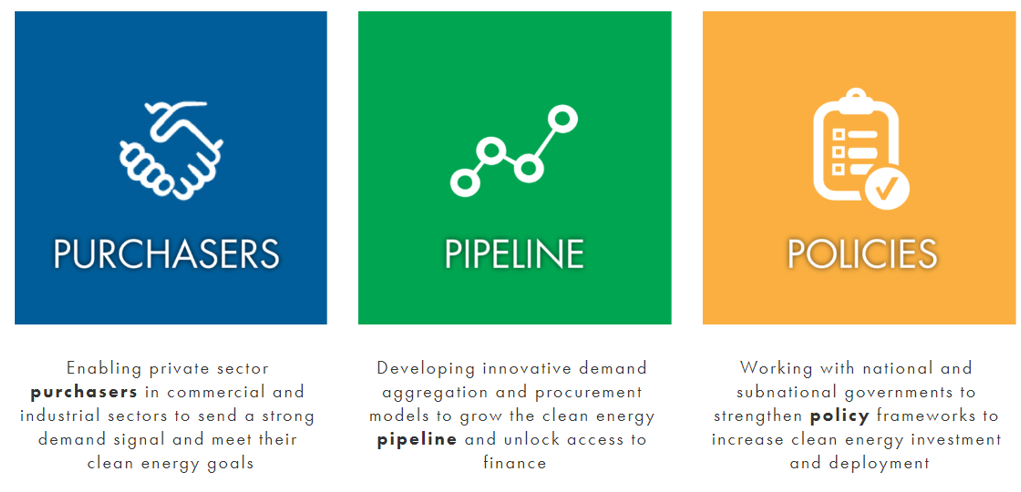 Since 2017, CEIA has partnered with public and private sector stakeholders to support Colombia, Indonesia, Mexico, Philippines, Vietnam in achieving national clean energy goals. CEIA works with buyers, service providers, and policymakers, to develop and implement new procurement models that can provide customers with renewable energy at highly competitive rates and encourage market growth.  
To date, the CEIA has trained over 2000 people and strengthened the capacity of more than 80 institutions to advance clean energy investments internationally.  
The CEIA has also supported private sector input and technical assistance on a variety of key policies, including: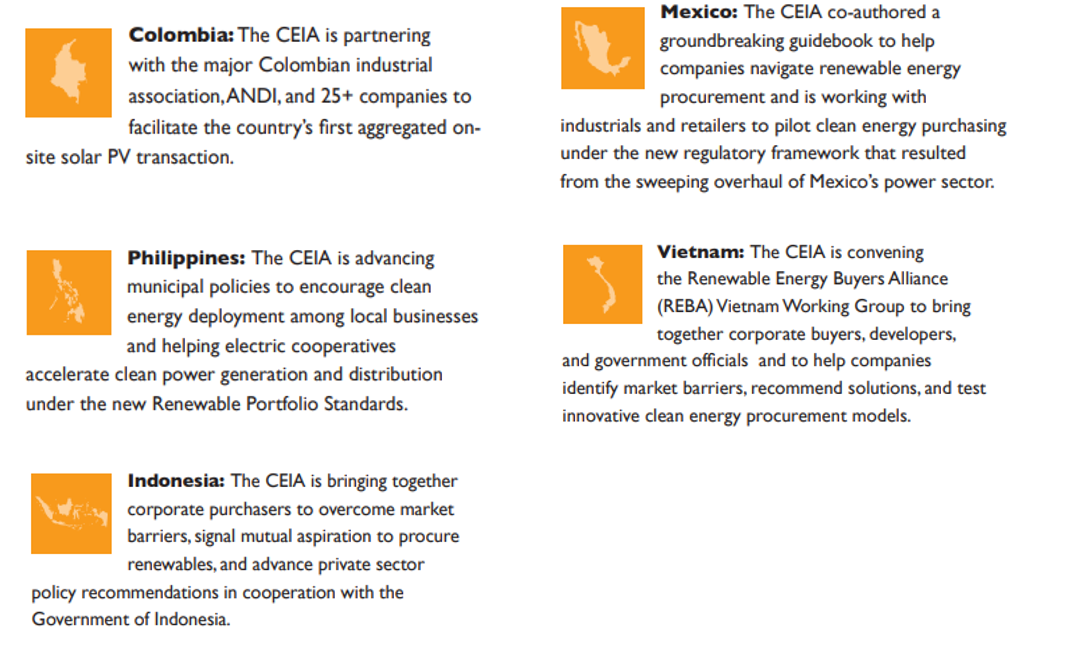 The CEIA engages in regional and global learning via conferences, country corporate working groups, webinars, and development of tools and procurement guidebooks to support replication.  
For more information on this project please visit the CEIA website, or consult the CEIA factsheet.