Technical Assistance: Strengthening local Initiatives with a circular economy perspective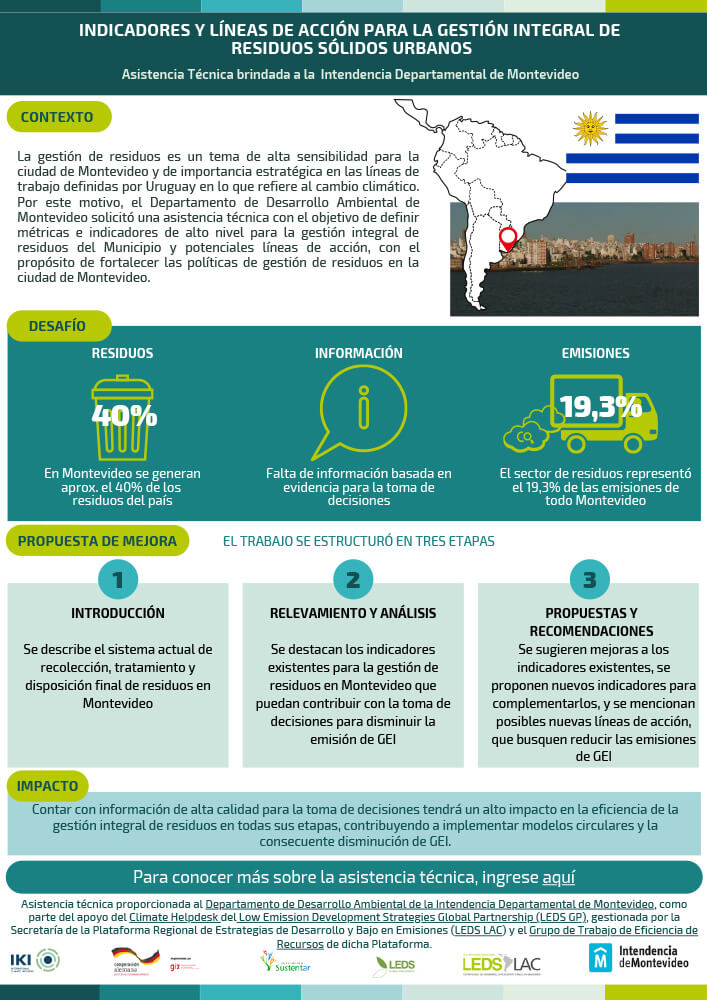 DERES, a non-profit that promotes corporate social responsibility in Uruguay, in partnership with the Ministry of the Environment, solicited technical assistance to strengthen local projects demonstrating the added value of applying circular economy principles to waste and recovered materials. The LEDS LAC Resource Efficiency Working Group facilitated workshops with local businesses on Circular Economy principles, resource flow analysis, redesign and high-value proposition, and presented recommendations to consolidate the circular practices of local initiatives.
---
DERES, una organización privada sin fines de lucro que promueve la Responsabilidad Social Empresarial en Uruguay, lanzó junto al Ministerio de Ambiente la convocatoria de proyectos para el fortalecimiento de propuestas locales de valor agregado que utilicen residuos y materiales recuperados con una perspectiva de economía circular. La presente asistencia técnica facilitó talleres sobre: Economía Circular, análisis de flujo, rediseño y puesta en valor, y brindó recomendaciones para contribuir a la consolidación de las iniciativas locales en sus prácticas circulares.