Leadership Group for Clean Transport in Asia – Second Roundtable Dialogue
6-7 September, New Delhi India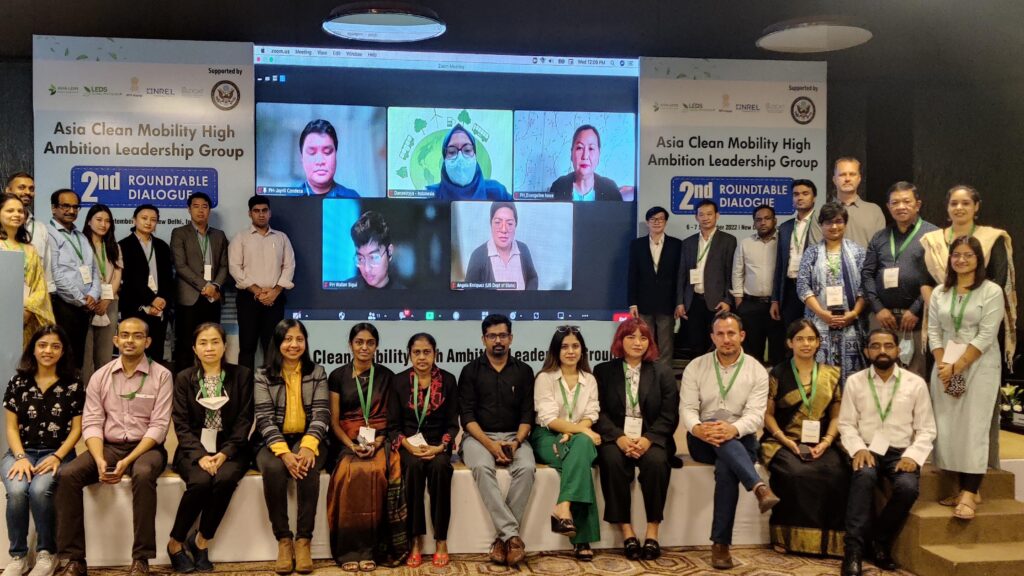 The 2nd Roundtable Dialogue for the Leadership Group for Clean Transport in Asia (LG-CTA) was held on September 6-7, 2022 in New Delhi, India. Representatives from the transport ministries of Bangladesh, Bhutan, India, Laos PDR, Sri Lanka, Thailand, Indonesia, the Philippines, and Vietnam participated in the event. During the two-day roundtable dialogue, representatives discussed national and regional needs aiming to formulate alignment around near-term impact areas that would result in a tangible cooperation plan across the region.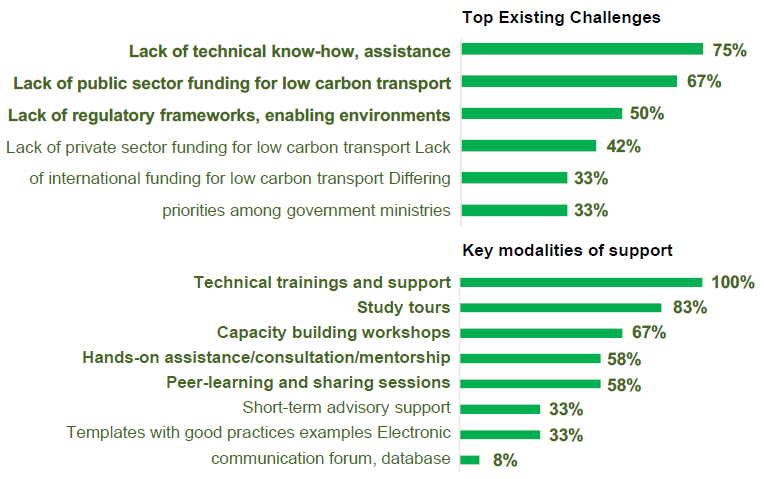 Meeting sessions were formulated to progress from specific country priorities and challenges towards aggregate goals in the region. Participants discussed the state of the transport sector in their respective countries and identified technical needs and opportunities to collaborate under the LG-CTA. Ultimately, the participating countries committed to regional collaboration and learning around 10 key transport impact areas (see list below), with EV battery recycling and disposal and workforce development for EV battery repairs and maintenance ranking as the highest regional priorities.
The GCAP team has used these impact areas to design multilateral activities for 2023 and beyond. For example, the LG-CTA launched a training series in late May 2023 on 'Circularity of Electric Vehicles Batteries: from Materials and Manufacturing to Recycling.' The first two sessions focused on 'EV battery circularity— supply chains and manufacturing' and 'EV battery lifetime —performance and secondary use,' responding directly to the priority needs identified in the 2nd Roundtable Dialogue.
Read the full Summary Report of the Roundtable Dialogue here.
To learn more about the LG-CTA and get involved, please contact the Asia LEDS Partnership secretariat (alpsecretariat@iclei.org).
10 key transport impact areas identified by participating countries